Teambattles, bad luck and another podium finish. That is how Tijs described the 6th and final round of the D1:10 RC drift competition of 2011, and that sort of summarizes the day for Team Wreck it Sideways. With 32 entries and over 10 different scenario's about who was going to be in the final top 5 of 2011, we knew we were in for a long and interesting day!
Read more after the jump…
The location was Beachclub Y-land(like in island), a discotheque located in Spijkenisse near Rotterdam. Due to poor lighting the pictures aren't very spectacular. TWS would eventually win 2 prizes this round…
The day started, as usual, with the qualifications.
Let's start at the bottom; I qualified second to last with 0 points, due to mechanical issues during my qualifying run. Reinier qualified 18th with 39 points, and Tijs(above) qualified 11th place with 45 points.
Edo and Ricardo both run a pretty solid run, and both got 53 points. But because Ricardo's second run was better, he qualified above Edo(6th, 7th)!
This time, Edwin wasn't top qualifier, nor any of the TWS members. It was Robin from Team-D(oh) who qualified best with 64 points!
Then it was time for the battles. Since I qualified 31st I started in the D-poule. My first battle went well, but in the D-poule final my car just quit. Game over. I would be playing guest judge the rest of the day.
Reinier managed to get into the B-poule final, and thus progressed into the Top 16. Here he met TQ Robin, and after some pretty close runs Robin proved to be the better driver.
Tijs met Ricardo in the Top 16 again, but this time it was Tijs who eventually got the win and progressed into the Top 8. There Tijs met Maurice, a person he has come across a couple of times, but Tijs proved to be the better driver. He progressed into the final four.t
Here he met Jim, but after driving a rerun, the judges decided that Jim was the better driver. Jim progressed to the finals, and Tijs would be battling for 3rd place
Edo won his battles in the Top 16 and 8 and progressed to the final four. Here he met Edwin, and after 4 close runs Edwin was given the win. Since Tijs lost against Jim, which meant that Tijs and Edo would be battling for the 3rd spot on the podium. They were both driving pretty solid runs, but Tijs proved to be just a little bit better. This meant that Tijs would climb the podium for the first time this year!!
The final would be between Edwin and Jim, and what a final it was! The judges needed 3 re-runs in order to decide a winner. And the winner is…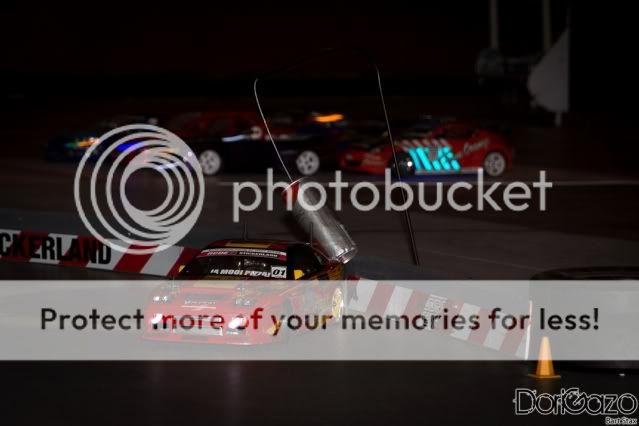 Edwin! This not only meant his 4th win this year, but also that he now was the 2011 Drift King… What a happy man Edwin was when he heard he had won! He and Jim were both so intrigued by the moment that they decided to do 4 more runs!
The Concours d' Elegance was won by Joost and his BWM E30M3 convertible.
And then the moment where we all waited for… the awards ceremony!

Here we can see Tijs in his Touge Automotive "Boso" sweater receiving his 3rd prize. I think it's fair to say that he deserved it!
And then there was a little surprise for me… I got the "bad-luck award" :p

I think it's fair to say that Team Wreck it Sideways has come a long way. From just a bunch of friends we've grown to a bunch of friends who all finished within the Top 18, who have a personal sponsor , an official "partner-in-crime" DoriGazo.nl and even their own livery and website!
This being the End Quote of 2011, we would like to thank all of you who like us, it really means a lot to us to hear that people read and enjoy what we write here and on our Facebook page! Thanks to everyone in and outside of The Netherlands with which we have drifted the last year, and hopefully meet you all next season!
End Stats:
Edo – 4th place overall, highest score 1st place, 1 Concours nomination
Ricardo – 5th place overall, highest score 2nd place
Tijs – 6th overall, highes score 3rd place, 1 concours win, 1 concours nomination
Reinier – 16th overall, highest score 9th place
Bop – 17th overall, highest score 4th place, 2 concours nominations
And that wraps up the coverage of the last round of the D1:10 2011, next year there will be so much awesome things I don't know where to begin. So let's just say: Roll on 2012!
– Bop